March 07, 2022
5 reasons why I prefer instant coffee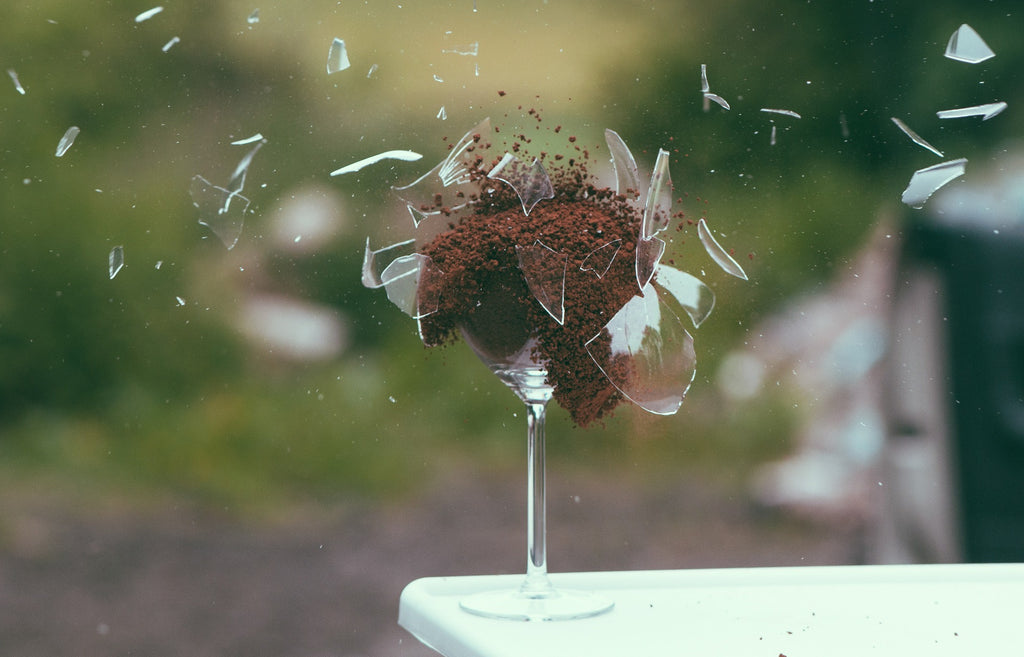 Welcome to my coffee blog! Today I'm going to be talking about instant coffee. In particular, I want to discuss the variety that is available when it comes to 1936 torrefacto coffee and its different flavors. There are so many different options out there, and it can be hard to choose which one is right for you. I'll share my thoughts and hopefully help you make a decision for your next purchase. Thanks for reading!

Do you love the smell and taste of coffee? I sure do! There's nothing like brewing a fresh pot of coffee to get your day started. But what if I told you that instant coffee is a better option than fresh coffee? Believe it or not, there are several reasons why instant coffee is superior to its freshly brewed counterpart. Curious to know what they are? Read on for 5 reasons why instant coffee is better than fresh coffee!

1. Convenience. Instant coffee is easy to make and doesn't require any special equipment

We all know that feeling. You wake up groggy, hit snooze a few times, and then finally drag yourself out of bed. You're running late, and you need to get moving. But before you can even think about starting your day, you need coffee. Lots of coffee. The good news is, with instant coffee, you can have a piping hot cup of joe in just seconds. No muss, no fuss, just add water and enjoy. So why not make your life a little easier by keeping a stash of 1936 instant coffee on hand? Trust us, your future self will thank you.

2. Portability. You can take instant coffee with you wherever you go

Coffee is the lifeblood of many people. It's what gets them going in the morning and keeps them going throughout the day. But what happens when you're out and about and can't get your hands on a fresh cup of coffee? That's where instant coffee comes in. It's small, portable, and packs a caffeine punch. Plus, you can take it with you wherever you go. So if you're in need of a quick fix, reach for some 1936 torrefacto instant coffee instead of resigning yourself to a mediocre cup from your local café.

3.Variety. There are many different flavors of 1936 instant coffee to choose from.

Do you like your coffee with a little variety? If so, then instant coffee is the way to go! There are many different flavors of 1936 instant coffee to choose from, so you can always find something new to try. Delicious Vanila, Chocolate ,Hazelnut and Cinnamon & Spices are an arm's length away ! And if you're feeling really adventurous, you can even make your own instant coffee recipes at home, it's easy.. So why not give it a try? You might just be surprised at how much you enjoy it.

Unparalleled Flavor and Aroma . Indulge in the invigorating goodness of dark roast Cubano Silver glazed with pure cane sugar. Created using Spain's venerable Torrefacto method, our blend delivers a unique taste and aroma in every sip. Our coffees come in 5 basic flavours as well as seasonal blends such as Maple Bourbon, Maple Vanilla, Pumpkin & Spices, Salted Caramel and Chocolate & Peppermint among others.

4.It's cheaper than fresh coffee .You can buy a jar of instant coffee for the price of a few cups of fresh coffee

Are you a coffee lover on a budget? If so, you might be surprised to learn that instant coffee is actually cheaper than fresh coffee. It is a tremendous value . An 8 OZ jar of 1936 instant coffee costs around $6. and will give you up to 130 cups, while a pound of fresh coffee beans can set you back $12 or more and give you up to 45 cups. So why not save yourself some money and switch to 1936 torrefacto instant coffee

5. It tastes just as good as fresh coffee .Iin fact, many people prefer the taste of instant coffee.

I have more than 25 years experience in the business. If you're like me, you take your coffee seriously. I mean, it's the most important meal of the day, right? So when my aunt got a Keurig for Christmas, she was excited to start making cups of fresh coffee every morning. But then she realized something : even with the reusable filter, K-Cups are expensive! And they produce a lot of waste. Is there a better way to make great coffee without breaking the bank or polluting the environment? As it turns out, there is, and it's called instant coffee. Don't get me started on Nespresso cups …

I hope you have enjoyed this little foray into the world of instant coffee. I for one am a convert , yes I am biased but there is no way around the fact that it's so convenient, and the results are delicious. If you haven't tried it yet, what are you waiting for? Give it a go, and let me know how you get on in the comments below. Thanks for reading!