February 17, 2022
Chocolate & Hazelnut Dalgona Coffee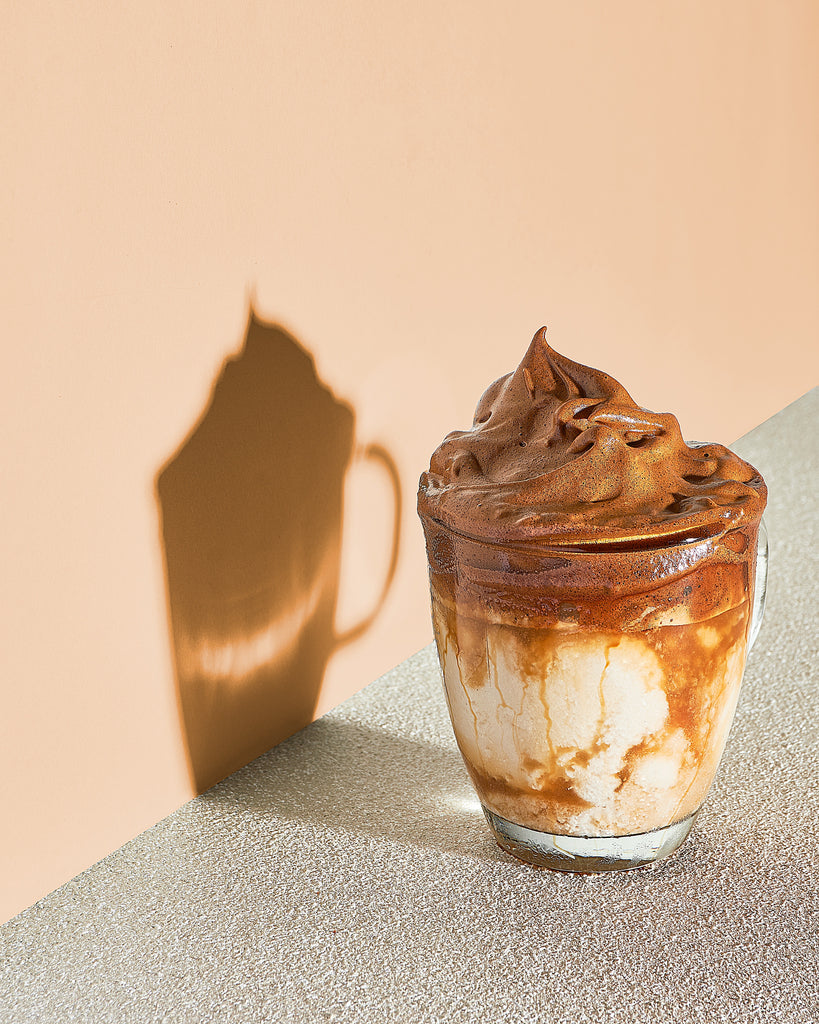 What do you get when you cross a coffee with a doughnut? Dalgona coffee, obviously! This Korean specialty is made by combining coffee and sugar into a thick syrup, then whipping it until it forms a creamy paste.. The result is a delicious, addictive treat that's perfect for satisfying your sweet tooth. Whether you're enjoying it black or with cream and sugar, dalgona coffee is sure to become one of your new favorite drinks!

Turns out that Dalgona coffee was created by accident in 1981 by Kim Han-sol, when he was making hot chocolate for his daughter and mistakenly put coffee powder into the pot. The drink became popular in South Korea in the 1990s, and has been gaining popularity internationally in recent years. Dalgona coffee is easy to make, healthy, and delicious. It is even healthier when you make it with 1936 coffee since our coffee has added antioxidants.

Step by Step Instructions

1. Dalgona coffee is made of two ingredients - sugar and 1936 Torrefacto Instant Coffees.

2. Add sugar to a pot and cook on medium heat until it caramelizes

3. Add 2 tablespoons of 1936 I always feel like I'm treating myself when I make one of these drinks, and I never seem to tire of them. We like one tablespoon of 1936 Torrefacto Instant Chocolate Coffee and one tablespoon of 1936 Torrefacto Hazelnut Instant Coffee. .Soooo good . Look at our video to see the crafty little whisk we use.and whip until the sugar dissolves. 

4. Pour mixture into a glass jar or container and let cool

5. Enjoy it as is or pour it over frothed milk .

If you're looking for a delicious and easy-to-make coffee recipe, look no further than dalgona coffee. This sweet and creamy drink is perfect for any time of day, and it only takes a few minutes to make. Try it with one of our 5 delicious flavours. We promise you won't be disappointed.