May 20, 2023
Easy Quiche Recipe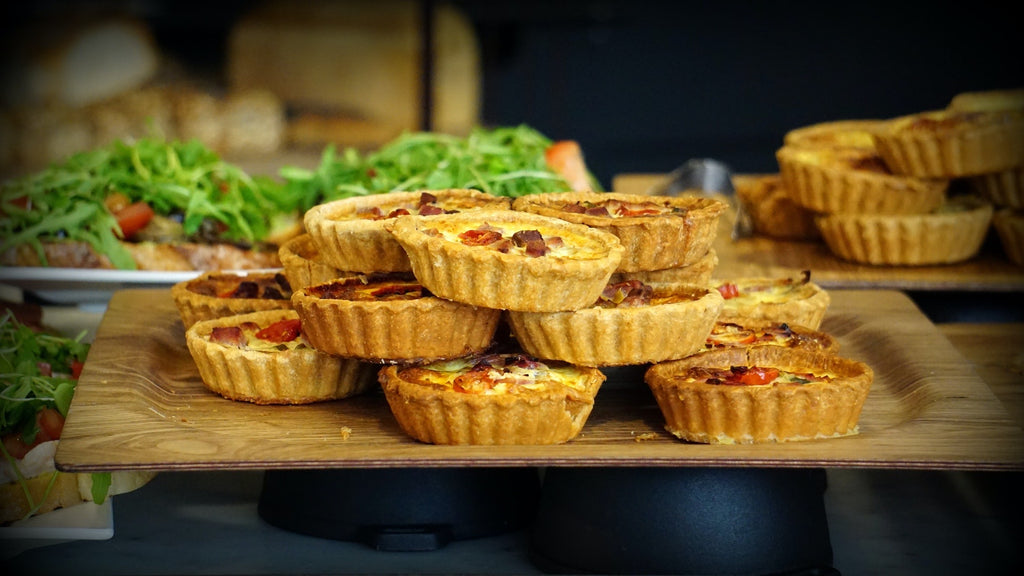 Nothing screams brunch like a nice quiche .Here's a simple quiche recipe that you can try:

Ingredients:

1 pre-made pie crust
4 large eggs
1 cup milk
1 cup shredded cheese (such as cheddar, Swiss, or Gruyere)
1 cup chopped vegetables (such as spinach, mushrooms, onions, bell peppers)
Salt and pepper to taste
Instructions:

Preheat your oven to 375°F (190°C).

If you're using a frozen pie crust, allow it to thaw according to the package instructions. If you're using a refrigerated pie crust, let it come to room temperature.

In a bowl, beat the eggs. Then, add the milk and whisk until well combined. Season with salt and pepper.

Spread the chopped vegetables evenly over the bottom of the pie crust.

Sprinkle the shredded cheese over the vegetables, ensuring even distribution.

Pour the egg and milk mixture over the vegetables and cheese. The mixture should cover the filling.

Gently place the quiche in the preheated oven and bake for about 30-35 minutes, or until the top is golden brown and the center is set. You can check if the quiche is done by inserting a knife into the center. If it comes out clean, the quiche is cooked.

Once cooked, remove the quiche from the oven and let it cool for a few minutes before slicing and serving.

You can serve the quiche warm or at room temperature. It's a versatile dish that you can enjoy for breakfast, brunch, or even dinner. Feel free to customize the recipe by adding different vegetables, meats, or herbs to suit your taste.
Enjoy with any of our 1936 Torrefacto Instant Coffees!